The idea for this assignment came from a class that I took as an undergraduate student when we visited the rare books room to view an exhibition of early printed books about monsters in early modern Europe. Viewing the books with their imaginative engravings fired my interest in the history of science and gave me a better sense of the nature of historical practice, but I left wanting to do my own book research. Now, as an instructor at Wesleyan, I try to create many assignments based on primary document research in the Davison Rare Book Room of Olin Library. In this I have worked closely with Suzy Taraba, who has made the collections accessible to students and who has guided and directed their research. Through these assignments students explore individual aspects of the subjects that particularly interest them. They also get a taste of what historical research is like, including both the pleasures of making a new discovery, and the frustrations when the texts are stubborn in yielding up the desired information. These projects become the basis for meaningful intellectual exchanges among students, other faculty, and library and archives staff: a collaboration that I think represents the foundation of excellent scholarship, as well as one of its great rewards.
-Jennifer Tucker, Assistant Professor of History
View the full text of the assignment as a Word 97 file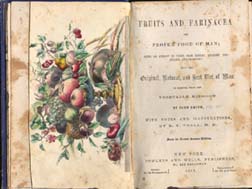 John Smith. Fruits and farinacea the proper food of man: being an attempt to prove, from history, anatomy, physiology, and chemistry, that the original, natural, and best diet of man is derived from the vegetable kingdom. From the 2d London ed. New York, Boston: Fowler and Wells [1854.]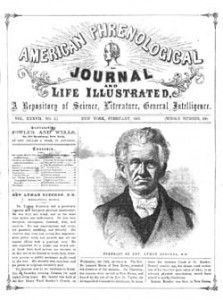 American phrenological journal and life illustrated: A repository of science, literature, general intelligence. New York: Fowler and Wells, vol. 37, no. 2 (February 1863).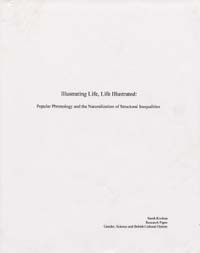 Accompanying student paper: Sarah Kirshen. "Illustrating Life, Life Illustrated: Popular Phrenology and the Naturalization of Structural Inequalities."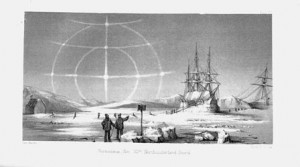 Edward Belcher. The last of the Arctic voyages: being a narrative of the expedition in H. M. S. Assistance, under the command of Captain Sir Edward Belcher, C. B., in search of Sir John Franklin, during the years 1852-53-54. With notes on the natural history, by Sir John Richardson, Professor Owen, Thomas Bell, J. W. Salter and Lovell Reeve. London: L. Reeve, 1855.
Mary Somerville. The connection of the physical sciences. Philadelphia: Key and Biddle, 1834.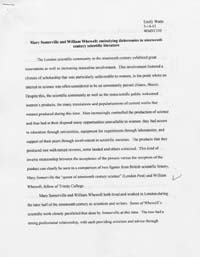 Accompanying student paper: Emily Watts. "Mary Somerville and William Whewell: Embodying Dichotomies in Nineteenth Century Scientific Literature."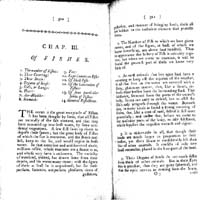 John Wesley. A survey of the wisdom of God in the creation, or, A compendium of natural philosophy. 3rd ed., enl. London: [s.n.], 1777 (J. Fry and Co.).